What is Schedule Risk Analysis?
Schedule Risks Analysis (SRA) is part of the Quantitative element of Risk management and Analysis. Once a schedule has been created, reviewed and verified statistical techniques will be applied to test the level of confidence in meeting the completion dates given the identified risks.
SRA uses Monte Carlo which uses a random sampling calculation to obtain a range of results (probability distribution). The sampling relies on the information fed into the calculation:
Duration Uncertainty (Minimum, Most Likely and Maximum durations)
Risk Impact (Minimum, Most Likely and Maximum)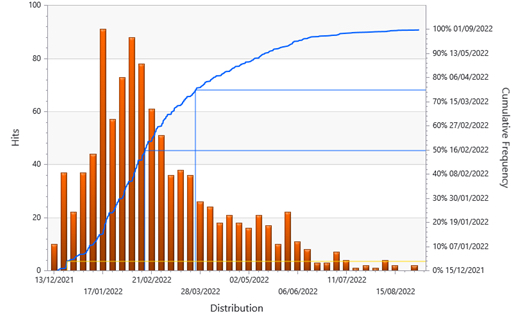 What are the benefits of running Schedule Risk Analysis checks?
Develop a position to negotiate risk ownership
Improve the quality of the project schedule
Focus attention on areas requiring mitigation
Assist in making informed decisions
When is the most appropriate time to run the Analysis?
Typically at the prior to the end of each reporting period in line with the required reporting cycle, although can be run at anytime.
Particularly useful when developing bids to demonstrate the potential impacts and level of contingency required on a project.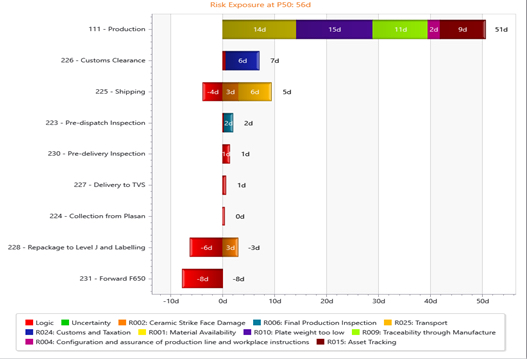 What outputs do we provide?
Depending on the clients' requirements several outputs can be provided:
Risk Registers
Probability Impact Diagram
Confidence Level Charts
Pre & Post mitigation Distribution charts
'P' Factor Schedules
Risk Drivers
Risk Sensitivity
Critical Schedule Drivers
Xacom can assist in the development of the risk register and mapping against the relevant schedule activities prior to running the Analysis.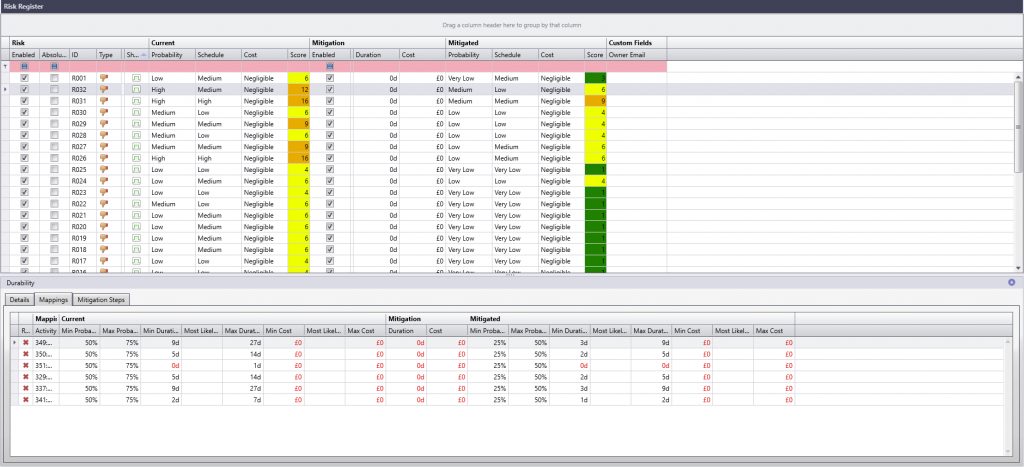 How does Xacom deliver this service?
Xacom utilizes Oracle Primavera Risk Analyser (PRA) and Deltek Acumen® Fuse Risk to run Schedule Risk Analysis.
To run the analysis Xacom needs the following information to be provided:
Schedule
Risks fully assessed and 3 point estimates
Risk mapping to the relevant schedule tasks
Xacom can assist in setting up and collating the required information if required.
Please download a copy of our Brochure below: